The Men's fashion is in a crisis. It doesn't matter where ever you look. From an ostrich leather coat to this endless babyface, faculty graduates just starting their first job. They slurp along the company floors in their nailed wingtips, in oversized pants, with crumpled golf shirts and bad-fitting jackets off the rack. It's really time for an outfit guide. I'll show you how to style yourself perfectly in a casual business look
By the way, nowhere else you see more frequent fashion faux pas than in the financial world. Half Frankfurt is running around, like second-banana managers from Manhattan. The uniform is clearly defined: button-down shirt with buttons, the tie wedged in it. Brands Leather Slippers with Bling Bling buckles strumming while walking.
Generally, the problem with men and fashion is that the guys either exaggerate it or do not care about it at all.
While working for IT business, the fleece vest seems to be the hit. It's is worn with everything. It doesn't seem to matter if it fits the rest of the outfit or not. OK. In the server rooms of the companies, there is a partly freezing climate. Understandable, if you just wear an outdoor outfit over the suit trousers.
Topic Business Casual
Please leave the fleece vest in the closet and use it for what it was made for. For long walks with a dog or with a friend. How about something for adults? Anyone who has ever bought a cashmere sweater knows what I mean. The noble piece is not cheap, but nothing balances the temperature so perfectly, as the precious wool.
BOSS shirt magneton light blue
BOSS jacket Valentino dark blue
Boss Casual Slim Fit Chino With Stretch Black
Boss Modern Fit Business Shirt with New Kent Collar Blue
Tommy Hilfiger V-neck sweater »PIMA COTTON CASHMERE VNECK« Gray
BRAX Style Vico »Cotton-cashmere-blend sweater« Blue
BOSS shirt Mabsoot light blue
TOM TAILOR DENIM Chino smoky gray
SEIDENSTICKER City-Shirt Tailored blue / turquoise
SIOUX slipper navy blue
BOSS socks black
H.I.S Basic-Socks navy / gray / black blue
ROY ROBSON tie silk two-tone green
FESTINA Multifunction watch F16823 / 3 dark blue / silver
If you're wearing a jacket, make sure it does not look like a suit jacket. Try a one-button model that looks good in the office, as well as after work:
The polo and golf shirts you can wear in your spare time.
Even T-shirts with statements are embarrassing in the office. Unless your Boss has already introduced the casual Friday. I'm sure you either won't wear your pajamas for a budget meeting.
Shoes
No-Go: Never two-tone leather tuning tips from the '50s, no monk strap with side buckles, and also the square-toed, which look like they were cut off in front. All these aren't shoes for a good casual business outfit and can not be combined with each other.
Slippers and moccasins are comfortable, simple, stylish and trendy.
And the conventional wisdom that they lack the formality of traditional lace-ups is long outdated. Branded shoes cost a little more, but they last up to three times longer than the cheap versions.
If you do not have an innate sense of fashion, just make sure when choosing your shoes that the color repeats in the accessory or one of the garments you are wearing.
Tip: Avoid eye-catching colors when choosing a shoe if you are not sure about the fashion life.
Shoe care
Anyone who brushes his shoes now and then and gives them a waterproofing spray has longer fun with it. In addition, many women first look to eyes, hands and – yes, exactly – the shoes of a man. Are these blurred, or dirty that can diminish your chances of a potential romance.
Socks
Outspoken: statement socks are just as shitty as white terry socks to suit, or in sandals. They really don't give you a special touch or others the feeling that you are very clever.
In addition, sorting and collecting differently patterned socks is a waste of time and energy. Don't you have anything better to do with your time ?!
TIP: Throw away all your patterned socks and then buy 10 pairs of identical socks. Swap them every three or six months – there's nothing like the great feeling of beginning the day in crisp, fresh, new socks.
Business Shirts
Try custom shirts. There are online shops that produce the right shirt based on your measurements. This is a bit more expensive, but these shirts fit like a glove!
Simple, finely striped, or in a uniform color it is versatile, with or without a tie and also goes well with jeans, as well as a suit.
The well-known blue shirt with the white-collar is ok, as long as the blue is not too dark and it is worn with a contrasting tie. This homage from the 80s works much better today in light pink, baby blue or lavender and no tie.
If possible, do not wear a shirt with pockets or collar buttons. The button-down collar is for college professors, labor union members and people shopping at cheap chains. Monograms visibly embroidered on shirts are ludicrous.
Wear an undershirt, even if you do not feel like sweating. Apart from the hygiene (cotton underwear can be washed very hot) and the aesthetics, these undershirts can significantly extend the life of your favorite shirt.
Tip: There are nice muscle shirts available everywhere. They have, in my opinion, exactly their reason to be worn as an undershirt, or for sports.
TIP: Sort out older shirts regularly. Nothing is worse than washed-out, sloppy shirts whose collars and cuffs are repelled and faded.
Suits
In your wardrobe, you should have at least three practical suits.
You can't go wrong with two-button, wide lapels or single-breasted. These are classic looks that fit most body types.
In terms of color, you can choose from a variety of shades of gray and navy, or one with a subtle pinstripe look. That's all you need. Brown suits are for back-office people.
There is also no need to choose fabrics over 160 threads per cm. Between office chair, slipping around in the car and during drunken nights they do not last long, at all.
Skip the three-button suit completely, and absolutely no double-breasted, unless you are still sleeping on a waterbed.
Buy as many (tailored) suits as you can afford. Even if you only have less money. You will notice, this issue pays off.
Incidentally, you can get semi-tailored suits from Sturm Men Taylor, in Vienna. But I'm sure, even in your city, there is a shop for custom suits.
The most expensive suit is the one you don't wear.
Ties
It's all about half the Windsor knot with the perfectly symmetrical triangle. A full Windsor also works, depending on the thickness of the tie and the width of the collar.
A bad tie knot is like a weak handshake; it shows that you don't come from a good home.
The correct length of the tie in the middle of the belt buckle.
Here I found an nice blogpost, where it is explained in detail:
Do not wear a tie every day, unless you have to do it for professional reasons. Best of all, you always have two spare ties in your desk drawer.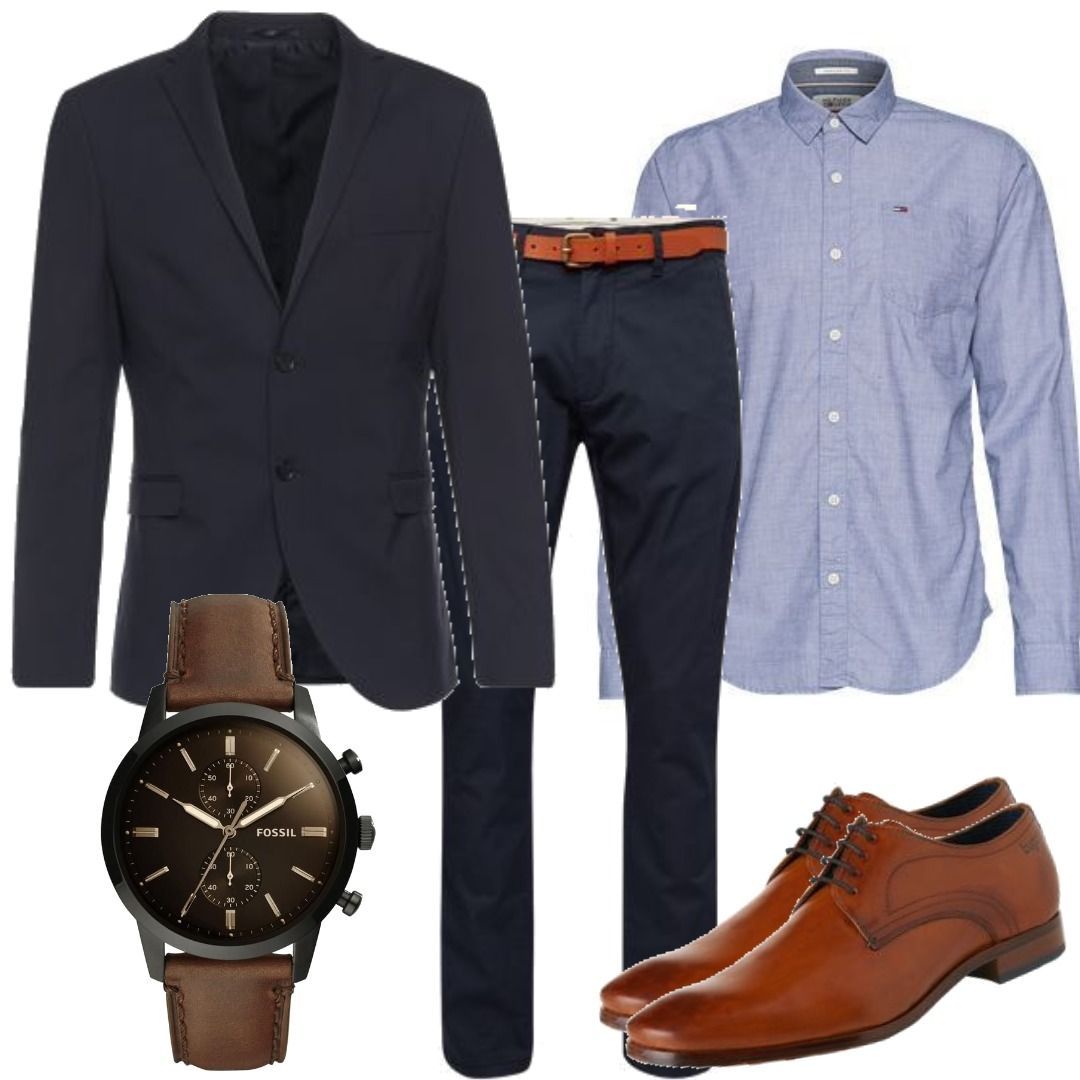 TIP: Each of us has his favorite tie, but please do not wear it every week.
Accessories and watches
Expensive sunglasses let women know that you appreciate beautiful things and that you are prudent enough not to lose them. Be original.
My Choose:
WOOD Fellas Sunglasses with UV 400 sunscreen brown
POLO RALPH LAUREN Casual sunglasses with metal frame blue/gold
Ray-Ban sunglasses with pilot lenses dark green
POLO RALPH LAUREN sunglasses red/black
Backpacks can be looking "cool for adult men" but not in a suit, boy! Wake up and get a bag for adults. While you're at it, throw away this embarrassing banker bags.
When it comes to watches, they fulfill a purpose – to present yourself as "high status". But you can overdo it. Don't wear bad plagiarisms made in Asia, which you see ten feet away that they are fake.
Although the Submariner is the official starting clock for young bankers, instead of wearing a Rolex is like driving an Audi. It means that you have money, but not much to say. And do not forget – not to wear a clock is the new Patek Phillip.
If you liked my little style class for adult men and those who want to become one, please write a comment so that I can become the new Man Fashion editor here at LSLB magazine.
Have fun while shopping for your brand new Business Casual Style!
Yours Roli
Suggestions and outfits I got from Zalando. At Stylaholic, you can put together outfits yourself or simply buy ready-made outfits.
This article contains unpaid advertising through links and illustrations by Stylaholic, and Zalando.
About the author
Roli is working in the field of online marketing. His clients include many well-known men's brands. Through his job he often sits a lot in Airports launches, and while waiting for his flight, he loves to observe fashion trends of other travelers. The good and the bad. His affinity is also the fashion in private.